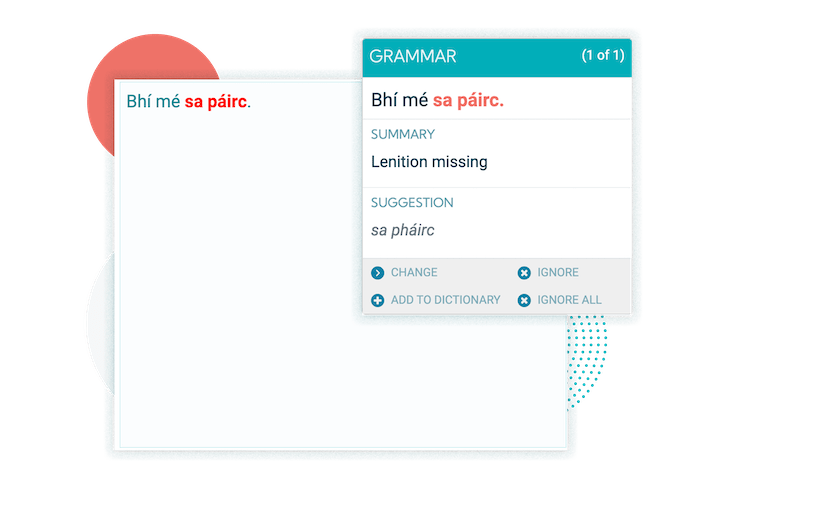 Automatic corrections
Mistakes are picked up by GaelGram's powerful spelling and grammar checking engine. Plus many common problems are corrected automatically.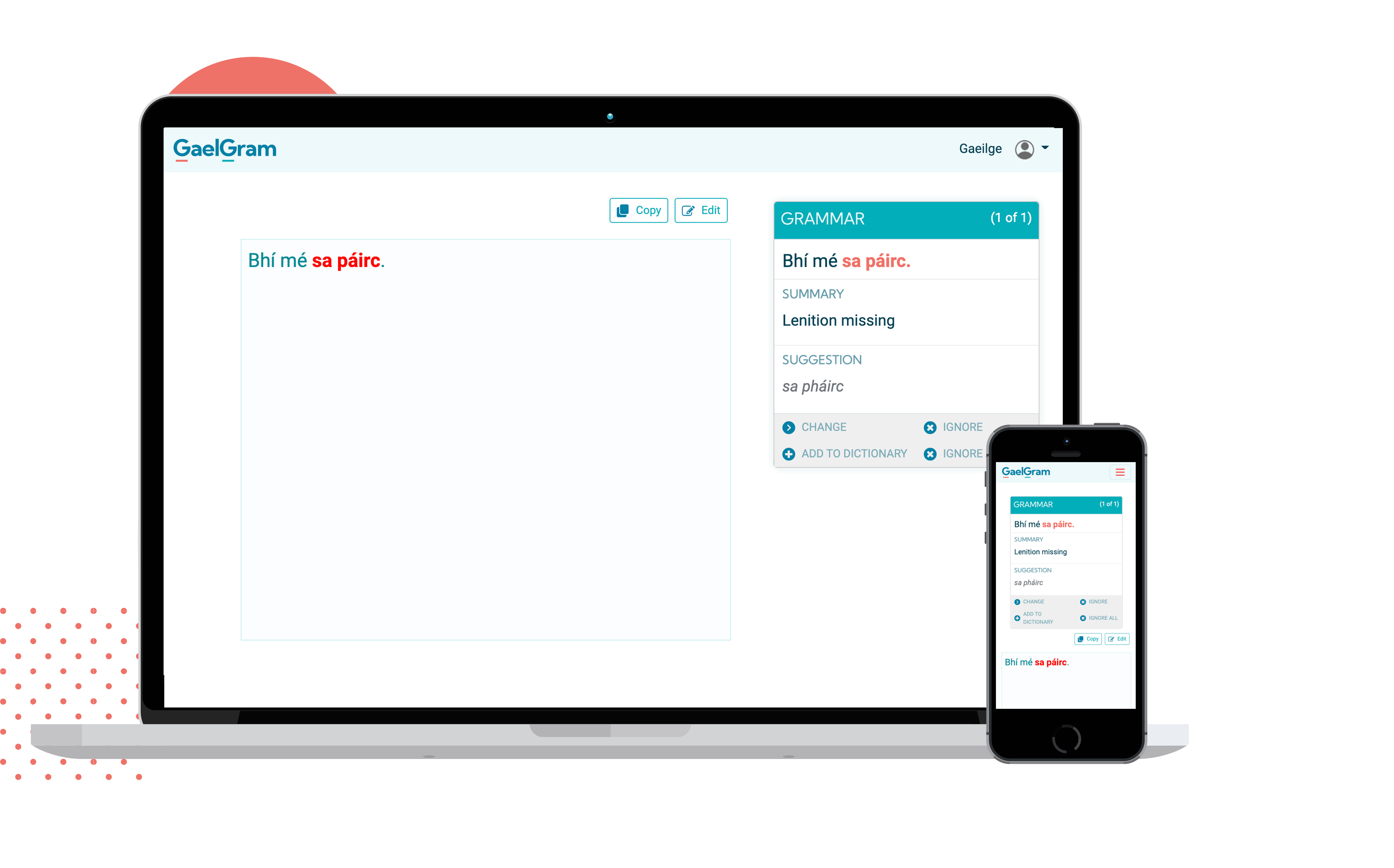 Works on all your devices
No matter where you're typing, you can use GaelGram in any web browser to help with your Irish writing on your laptop, tablet or mobile phone.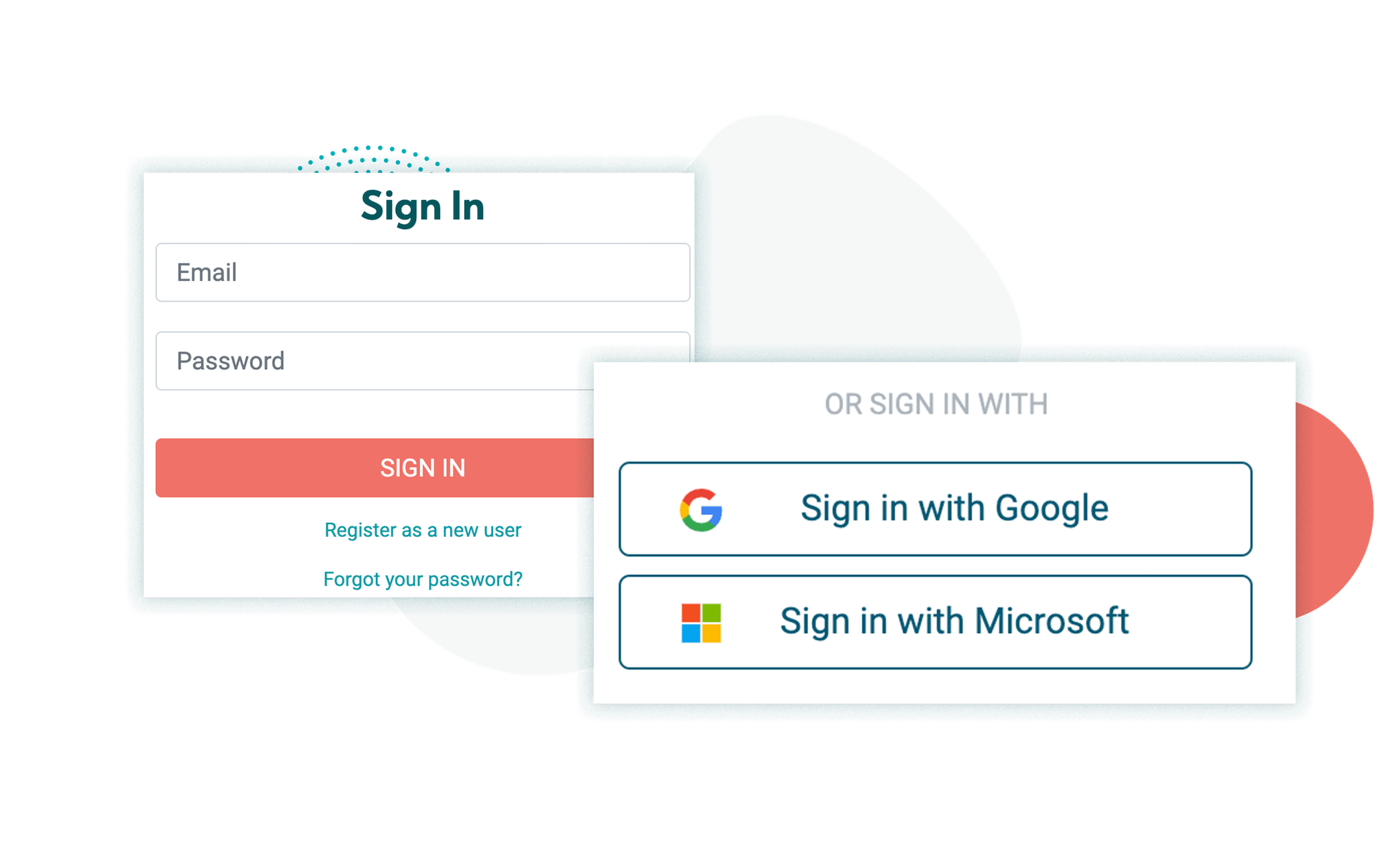 Streamlined for school
With single sign-on and centralised user management, GaelGram is optimised for teachers and students in schools.